Viennese nightlife
Vienna's club scene is all about parties with music of the highest quality. Electronic music from Vienna is known for creating an international sensation – and with good reason. The parties range from chic to underground. The program there is just as varied as at the city's other party venues.
Jazzland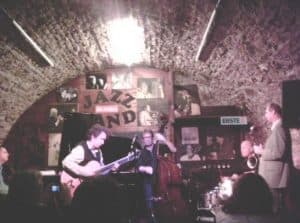 "Nice bar, great sound, Thelonious Monk, Dizzy and Charlie Parker come to life in the coolest jazz club ever."
Vienna Nights Pub Crawl

Our Pub Crawl offers you an exciting crawl through 3+ of the biggest and most known pubs, lounges and club in Vienna, plenty of free drinks, hangouts with tons of new interesting friendly folks from all over the world, many games and challenges that will keep you excited for the entire night and what is the most important: A NIGHT FULL OF MEMORIES
Le Bar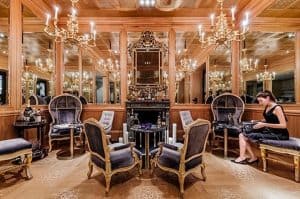 Exclusive champagnes. Selected cocktails. Distinguished vintages. Le Bar will delight your senses. You can choose from over 60 vintage champagnes, eight of which are available by the glass. Let our barkeeper Julio treat you to one of their bespoke creations, which they are constantly reinventing. We kindly inform you that LE BAR is a non-smoking area. Thank you very much for your understanding.
Loosbar American Bar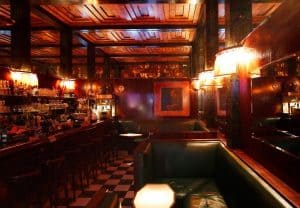 "Everyone raves about Loos American Bar for several good reasons; the architecture is beautiful, and historic; the tiny bar packs a huge historical and architectural punch; the cocktails are superb; the bartender i…"
"Loosbar with its very professional cocktail connoisseurs serves a fine bar experience in a very cozy, charming setting with its excellent marble based historical interior."
Bockshorn Irish Pub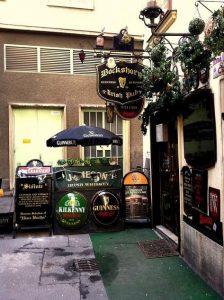 "Die Bar sieht fantastisch aus und hat eine große Auswahl an Whiskey und Bier, die Musik ist großartig, aber das Beste ist der geniale Barkeeper Dave, der die Atmosphäre dienstags und sonntags würzt."
"Das Personal war sehr freundlich und zuvorkommend. Das Frühstück war sehr gut.